Relax With Solid Teak Wood Outdoor Furniture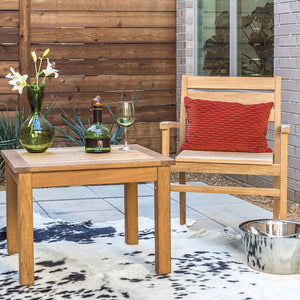 Excellent Value
We offer handcrafted heirloom quality modern teak outdoor furniture at wholesale prices. We import directly from our friends in Thailand to our warehouse in Fort Worth, Texas. Without a retail store, we pass the savings on to you. Our solid teak outdoor furniture is backed by our 90-day money-back guarantee and limited lifetime warranty.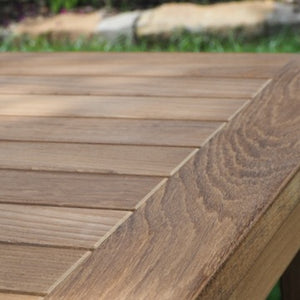 High-Quality
Our high-quality teak outdoor furniture is made in Thailand from solid, Grade A teak wood. Being native to the forests of northern Thailand, Thai teak has higher density and durability than teak grown in other places. Sturdy construction using mortise and tenon joinery ensures long life and enjoyment.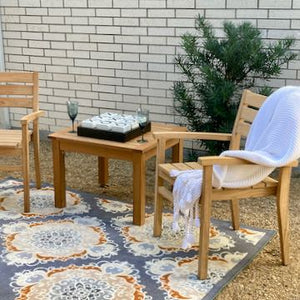 Low Maintenance
Teak is the undisputed choice for outdoor furniture because it's naturally resistant to weathering, rot, and insects. Teak's organic beauty doesn't require finishing or polishing. Your furniture will perform reliably in any outdoor environment, in every season, and for years to come.
A Designated Place of Leisure
Many of us struggle with finding leisure on a daily basis. Wouldn't it be convenient to recharge and de-stress in your own backyard?
54% of Americans are concerned about their daily level of stress. The health benefits of being outdoors are well-documented and recently, the outdoors is being called "therapeutic" and a "healing space."
Our high-end teak outdoor furniture has helped customers create relaxing exterior spaces for over 40 years.
Shop Now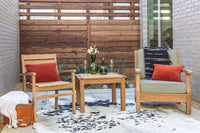 Wow! This is really beautiful furniture. I wish I saw this before I bought my table and chairs.

Cindy
This deep seating chair is comfortable and very solid. The wood is so smooth to the touch.

Steve
I like how all your options go together. It's easy to mix and match to find the right solution for me.

Carol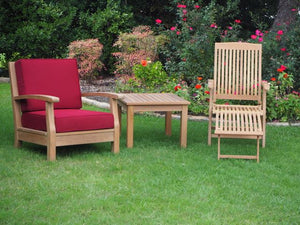 Relax
Rest in comfortable, pleasing furniture as you benefit from the restorative properties of outdoors.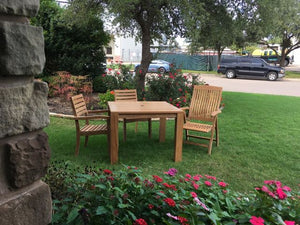 Expand
Create more space and extend your living room outdoors. Make room to enjoy the people in your life, including yourself.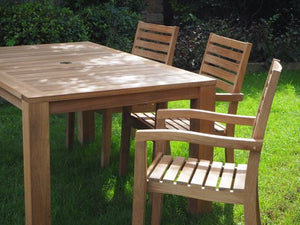 Invest
Invest in your emotional and relational health while you beautify your home with heirloom quality furniture.
How often has a hectic pace robbed you of leisure, of quality time with family and friends, and of the therapeutic benefits of time outdoors?
You can create your own outdoor retreat at home.
Start now by choosing the teak wood outdoor furniture that's right for you.
BROWSE OUR TEAK WOOD OUTDOOR FURNITURE COLLECTIONS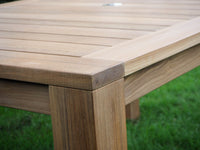 Why Buy from Sala Thai?
Having lived in Thailand for 22 years, we know our craftsmen personally
Buy with confidence. Our teak outdoor furniture is backed by our 90-day money-back guarantee and limited lifetime warranty
Our teak comes from certified, sustainable forests
Thai teak has higher density and durability
Our craftsmen select only Grade A, kiln-dried teak
Because we import directly from Thailand and don't have a retail store, you receive high-quality teak furniture at an excellent value
Shop Now